Beach Holiday in Malaysia
The sun, sea and beach — Malaysia is blessed to have many beautiful beaches. With the hot climate, these beach holidays are excellent spots for a day (or several days) getaway from the hectic live.
Discover The Best Beach Holiday Destinations
Top Beach Holiday Destinations In Malaysia
Beach holidays — we all love them. Imagine away for a couple of days, soaking up the sun, having a cool drink under the coconut tree and have a fun time swimming in the pool (or sea).
They certainly sound good, right?
As a matter of fact, Malaysia is within the tropical weather and this means that we enjoy a large sunny-time throughout the year …
Which makes beach holiday an awesome idea not only for couples but for the family as well.
If you are planning to go inbound travelling (travel within Malaysia, you are in luck! here, you will find not only the best beaches in Malaysia, but as well as the top Malaysia beach holiday destinations that you can visit all year round!
Carry on reading to discover the top beach holiday destinations in Malaysia (and you can even plan your next cheap holidays to Malaysia)!
Perhentian Kecil Island, Terengganu
The top spot for best beach holidays in Malaysia is the Perhentian Kecil Island in Terengganu.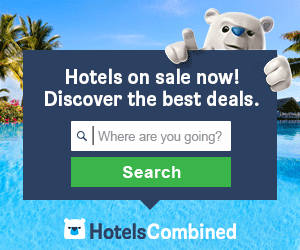 If you are there, I highly recommend you to visit Long Beach at there.
This beach holiday location is ideal especially for budget travellers, it is surrounded with green scenery and white sand. The clear water of this island makes it a marine paradise. This beach is suitable for snorkeling and diving. If you are lucky, you might see giant turtle lay eggs between June and September.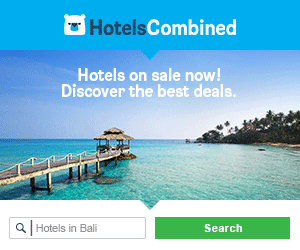 Tioman Island, Pahang
Whenever I go to Tiomand Island (or Pulau Tioman), Paya Beach is definitely one of the beach spots I will choose to hang out!
And here's why.
Tioman Island (in general) is part of Malaysia protected marine park island. There are many coral reefs and colourful fishes to be seen with an underwater experience. This tear drop shaped island offers abseiling and rock climbing at certain places. Tioman is a duty free zone, therefore alcohol and cigarettes are cheaper.
Need to find a nice spot to stay? Consider the motels and beachfront chalets located at Paya Beach (click here to get the best hotel deals at Tioman Island).
Pangkor Island, Perak
Pangkor Island lies just off the west coast of Peninsular Malaysia. It's known for beaches like Teluk Nipah, Coral Bay and Pasir Giam, which connects to coral-ringed Giam Island at low tide.
Dating back to 1670, the ruined Dutch Fort demonstrates the island's strategic colonial importance. Nearby, the Sacred Rock is inscribed with the Dutch East India Company symbol and a picture of a tiger carrying away a child.
If you are heading to Pangkor Island (locally known as Pulau Pangkor), don't forget to visit the Teluk Belanga Beach!
This beach is also known as Emerald Bay, it has one of the most beautiful coves in the world. It is suitable for couple looking for a gateway. The green emerald water and quiet surrounding makes it a romantic location. Wedding services is also available here.
Sipadan Island, Sabah
This island is known for the best scuba diving in the world. Sipadan is surrounded with rich underwater marine life and coral reefs. It will be a great underwater experience for divers and snorkelers.
You will be able to see giant turtle and white tip shark while diving.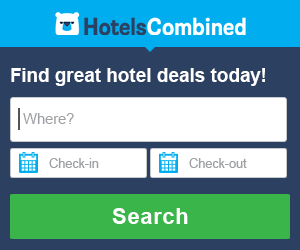 Important note: You may have heard some negative news about Sipadan Island. The Royal Malaysian Navy had taken steps to protect and prevent any unwanted incidents within the area.
Langkawi Island, Kedah
Langkawi has been a place for beach-lovers over the past years. It is a popular destination for events such as Water Festival celebrated by tourists and locals.
If you are in Langkawi for a holiday, don't forget to visit Pantai Cenang which is the most visited site for travelers.
Due to massive development in the past years (and their location in the Straits of Malacca), it is hard to find white and sandy beaches in Langkawi Island.
The sand there is more towards brown-ish but make no mistake. It is one of the best beach holiday spots in Malaysia!
Finding a place to stay in Langkawi is easy. There are many Airbnb (like these ones) which is extremely affordable and clean.
Rawa Island, Johor
Do you know that Rawa island is owned by the Sultanate of Johor?
The beach has beautiful white sand and azure water. This place is suitable for people seeking a secluded location for a weekend getaway. The panoramic view of the coast of Johor is breathtaking.
Temasya Tanjung Batu Beach, Sarawak
Tanjung Batu Beach is a local picnic and recreational spot located approximately 3km from the town centre. This is a popular spot for Bintulu Citizen to do other activities such as swimming and cycling. It is quite a good and romantic place for watching sunset.
Pantai Cahaya Negeri Beach, Port Dickson, Negeri Sembilan
Pantai Cahaya Negeri is located in Port Dickson. It has a broad expanse of fine white sand and clean sea water. Suitable for swimming and not the busiest beach in Port Dickson which makes it a perfect getaway for city dwellers.
Irama Beach, Kelantan
If you are looking for a an excellent beach holiday in Malaysia, you should certainly take a look at Irama Beach in Kelantan. Located in the East Coast, it is reputed to be one of the most beautiful beaches along the entire East Coast.
Approximately 30km south of the capital in the Bachok district. Pantai Irama is a wonderful spot for family holiday as it has wonderful picnic spots and many food stalls.
Bagan Lalang Beach, Selangor
Last but not least in the top 10 beach holidays in Malaysia is Bagan Lalang Beach in Selangor.
This is probably the best beach along the southwest coastline of Selangor state and one of the closest beaches to Kuala Lumpur, being located only about 25-minutes drive from Kuala Lumpur International Airport and the Sepang International Circuit (F1 circuit).
What are the essentials needed when going for beach holidays?
Portable beach mat
First on the list for beach holiday essentials is a portable beach mat. Typically, I recommend bringing a durable polyester portable beach mat for relaxing days on the beach.
Beach bag with a detachable insulated cooler and ice pack
Chilled and cold drinks are almost common when you go to the beach. There is absolutely no harm or guilt when bringing a beach bag with cooler and ice pack. Plus, your family and friends are going to thank you for that!
Sunscreen
It doesn't matter if you are a male or female — sunscreen is a must especially with the humid weather in Malaysia. Our favorite is Banana Boat sun screen but you are free to choose whichever you fancy.
Oversized beach towel
When you are going for beach holiday, do not count on your host (like Airbnb) or hotel to provide you with sufficient beach towels. Bring your own beach towels and you can purchase oversized beach towels (cheaply) from Lazada or Shopee.
Beach hat
No explanation needed for this, right? 🙂
Beach and sand toys
If you are travelling with your family and kids, this is absolutely a must to bring! Your kids is going to have a fun time especially when they are at the beach. You don't need fancy ones — but make sure you bring enough of them for the whole family.
Dry sacks (dry bags)
Smartphones, iPads and powerbanks are going to thank you (if they can speak). These dry sacks (some call them dry bags) are going to keep your most important possessions dry and safe.
Beach ball
You will find these in every beach you visit in Malaysia. These beach balls are large, oversized and can provide tons of fun for the whole family. Bring one and you will never regret it!
Discover the best beach holiday deals
If you are looking for cheap beach holiday deals in Malaysia, this is it! Here are some tricks and tips you should follow especially when you are on a budget travel trip.
Seasons
If you are planning for a beach holiday in Malaysia, you should certainly take a look at the season. There are monsoon seasons in Malaysia and therefore, you would want to visit either East or West cost during the ideal months.
When it comes to beach holiday deals, there are low months which you can get awesome deals (with tons of freebies). So, keep an eye on the dates and do some comparisons.
Airbnb
If you looking for a cheap beach holiday deal in Malaysia, making your room reservations on Airbnb is the best bet. Room deals here are much cheaper and affordable for the entire family. In most cases, you are guaranteed to save at least 50% when compared to booking directly with a hotel or resort. Check out the beach holiday deals on Airbnb here.
Travel Agent
Planning a beach holiday can be a huge hassle, especially when planning is not your cup of tea. If this is the case, you can and should work closely with a travel agent to plan your next beach holiday in Malaysia. They do charge slightly more as they take commission for their service.
Car rental
Last but not least, we think it is extremely important to include car rental. If you are going to places like Langkawi or Penang, you probably go there by plane. To move around freely, you should go for car rental services as they are affordable. There are many part-timers and entrepreneurs who provide car rental services which start from RM 50 per day.
Ready for your next beach holiday in Malaysia? Let's go packing
We hope that you find this beach holiday guide in Malaysia useful and if you are looking for hotel coupons, click on the button below!
Love what you read? Don't forget to this share this post with your friends!