Holiday In Melaka
Melaka or Malacca is a Malaysian state on the Malay Peninsula's southwest coast. The capital, Malacca City, has a colonial past seen in its preserved town center, the site of 16th-century, Portuguese St. Paul's Church. It's also home to Christ Church, built by the Dutch in the 18th century. Next to Christ Church in Red Square is the Stadthuys, the Dutch-era town hall now housing a museum of Malaccan history and ethnography.
Learn More About Melaka
Introduction to Melaka
Malacca dubbed "The Historic State", is a state in Malaysia located in the southern region of the Malay Peninsula, next to the Strait of Malacca. The state is bordered by Negeri Sembilan to the north and west and Johor to the south.
The exclave of Cape Rachado also borders Negeri Sembilan to the north. Its capital is Malacca City, which is 148 kilometres (92 miles) south east of Malaysia's capital city Kuala Lumpur, 235 kilometres (146 miles) north west of Johor's largest city Johor Bahru, and 95 km (59 miles) north west of Johor's second largest city, Batu Pahat.
This historical city centre has been listed as a UNESCO World Heritage Site since 7 July 2008. Although it was the location of one of the earliest Malay sultanates, the local monarchy was abolished when the Portuguese conquered it in 1511.
The head of state is the Yang di-Pertua Negeri or Governor, rather than a Sultan. Various ethnic customs and traditions blended perfectly in Malacca. Peaceful life of the people of Malacca races due to the life that gave birth to the Malay, Chinese, Indian, Baba and Nyonya, Portuguese, Chitty and Eurasian.
Today, Melaka has become one of the most popular staycation location in Malaysia. With it's strategic location (2 hours from Kuala Lumpur and 3 hours from Johor), Melaka offers an excellent 1-night vacation to escape the busy and hectic city life.
As a summary, Melaka is a good holiday destination for solo travelers, family and couples. There are many exciting acitivites to do in Melaka and one will be spoilt with choices.
How To Get To Melaka?
There are four main ways to get to Melaka, namely air, railway, water and road. Typically, the most popular transportation to go to Melaka is through the road (mainly by car, taxi or bus).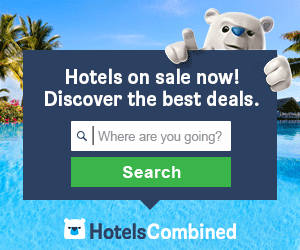 1. Getting to Melaka by air
Malacca International Airport (IATA: MKZ, ICAO: WMKM) (formerly known as Batu Berendam Airport) is an airport located in Batu Berendam, Malacca, Malaysia. The airport serves the state of Malacca, as well as northern Johor, with links to Pekanbaru and Penang.
There is also flight to KLIA (near to Kuala Lumpur) and it's an hour and thirty minutes drive from KLIA to Melaka.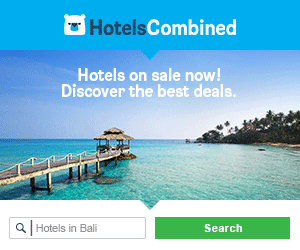 2. Getting to Melaka by railway
There are currently two Keretapi Tanah Melayu railway stations in Malacca, which are the Pulau Sebang/Tampin Station in Pulau Sebang, Alor Gajah and Batang Malacca Station in Batang Malacca, Jasin.
There were railway tracks from Pulau Sebang to Malacca City before World War II, but these were dismantled by the Japanese for the construction of the Burmese Death Railway. On October 10, 2015, Keretapi Tanah Melayu Berhad (KTMB) commuter service has introduced a new route, shuttle service between Seremban-Sebang/Tampin-Gemas station.
A 1.6-km line of Malacca Monorail was launched in October 2010, served the route along the Malacca River. Due to several technical glitches months into its operation, the system was left idle in 2013. However, in June 2015 the Malacca State Government decided to revive the project. On December 4, 2017, Malacca Monorail has re-operate[ with enhanced safety features such as lightning-prevention devices and the addition of a rescue vehicle to attract wagons in the event of a technical problem.
The previous incident is believed will not recur as tests had been performed for two months before re-operation. The Malacca Monorail operating hours are 10.00 am to 10.00 pm on weekdays and will be continued until 12.00 midnight on Saturdays and Sundays.
3. Getting to Melaka by water
Daily ferries run from Malacca to the Indonesian cities of Bengkalis, Dumai and Pekanbaru departing from Harbour Master's Jetty. Regular boat services to Big Island depart from mainland Malacca in Umbai.
Several jetties around the state, such as in Merlimau, are used by fishermen. Two existing container ports in Malacca are the Port of Kuala Sungai Linggi and Port of Tanjung Bruas.
4. Getting to Melaka by road
The Malacca Sentral bus station, combined with taxi terminal, serves cities around Peninsular Malaysia and Singapore.
The Panorama Malacca bus is the public bus serving Malacca City and major landmarks.
The Ayer Keroh exit at the North–South Expressway is the main entry to Malacca, connected by Ayer Keroh highway to Malacca City. There are two additional exits along the North–South Expressway, namely the Simpang Ampat and Jasin exits.
The Syed Abdullah Aziz Road or Malacca Coastal Highway roughly connects the western and eastern sides of Malacca separated by the Malacca River through the Malacca Coastal Bridge. Many of the heavily decorated cycle rickshaws (Malay: beca) equipped with sound system can be seen on the streets in Malacca. Most of them are used to bring tourist around the town for sightseeing. The average size can accommodate two average adult with probably a child.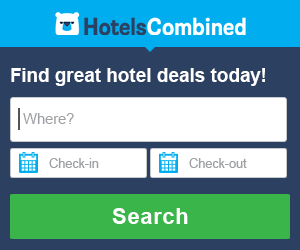 Do you know that Melaka is just two hours away from Kuala Lumpur and 3 hours away from Johor Bahru?
What To Do In Melaka?
Melaka is all about the heritage, culture and food.
If you are an avid traveler who enjoys experiencing new cultures, Melaka is definitely a top holiday destination that doesn't burn a hole in your wallet.
Malacca is a wonderful mix of modern living and centuries' old heritage, with the tagline 'Visiting Malacca is visiting Malaysia'. It is a small state but has plenty to offer. The city can be deemed sleepy compared to the bustling Kuala Lumpur, but we aren't one to complain – it is a place for weekend escapes, as its religious sites, interesting museums and quiet alleyways lead a slower pace of life and a reminder of how great Malacca was (it was once dubbed 'Venice of the East' at its peak).
See all sides of Malacca with our pick of things to do when in this UNESCO World Heritage city, and while public transportation is a little scarce, most hotspots are within walking distance from each other, so invest in a pair of good walking shoes and start exploring!
Here are the top things you can do in Melaka.
Melaka River Cruise
For a quick tour around the city at a leisurely pace, hop on the Melaka River Cruise (official website).
During the 45-minute ride, you will get to see the best bits of this historical city, offering sights such as the traditional Malay village Kampung Morten and the beautiful murals alongside Jonker Walk.
To join the cruise, locate either one of cruise's two jetties: one is the Muara Jetty, located next to Quayside Heritage Centre, and the other one is the Taman Rempah Jetty, situated next to the Hang Jebat bridge.
Opening Hours: Daily 09:00 – 23:30
Address: Jalan Laksamana, Malacca
Tel: +606 281 4322
Price Range (Malaysian): Adults RM 25, children under 12 RM 15

Price Range (Non-Malaysian): Adults RM 30, children under 12 RM 25
Menara Taming Sari
If a river cruise doesn't sound high-flying enough for you, how about an aerial view of the city? Menara Taming Sari in Banda Hilir is a gyro tower, offering a 360-degree view of the exciting city (official website).
The ride may only be seven minutes long, but you'll get a glimpse of practically all the city has to offer; top tourist hot spots such as St. Paul's Hill and Independence Memorial Building and modern shopping sites such as Dataran Pahlawan and Mahkota Parade. A ride up will cost you RM20, but if you're looking for a quick way to see the city, this is a must-do.
Opening Hours: Daily 10:00 – 23:00
Address: Jalan Merdeka, Bandar Hilir, 75000 Melaka
Tel: NIL
Price Range (Malaysian): Adults RM 17, children under 12 RM 11

Price Range (Non-Malaysian): Adults RM 23, children under 12 RM 15
Botanical Garden Melaka (also known as Melaka Botanikal Garden)
Escape from the hustle and bustle of the city and immerse yourself with lush greenery with a visit to the Botanical Garden in Ayer Keroh (more information on TripAdvisor).
Home to over 300 species of flora and fauna, enjoy a scenic morning walk, a healthy jog or a bike ride through its pathways, and when you're done, pay a visit to the Book Village located right in the heart of the park.
With over 15,000 books on its shelves, the Book Village makes a great place for a relaxing afternoon with a great read.
Opening Hours for Botanical Garden:
Tuesday to Thursday: 09:00 – 17:00

Saturday and Sunday: 09:00 – 18:00
Opening Hours for Book Village:
Tuesday to Thursday: 09:00 – 15:00

Friday: 09:00 – 12:30

Saturday, Sunday and public holidays: 09:00 – 18:00



Address: Lebuh Ayer Keroh, Malacca
Tel: +606 232 8401
Price Range: Free
Local Food Products & Delicacies
Some claim that Malacca is home to some of the finest food in Malaysia, and we couldn't agree more. People from all over Malaysia flock to Malacca to get some of only-in-Malacca food products, so grab the opportunity while you're in town. Head to two of the biggest food manufacturers in Malacca; Tan Kim Hock for delicious dodol and coconut candy, and San Shu Gong for durian chocolate and bean biscuits. When you're done, hop over to LW Pineapple Tarts for some fresh out-of-the-oven nyonya pineapple tarts.
San Shu Gong
Address: 33, Jalan Hang Jebat, Malacca
Tel: +606 282 8381
Operating hours:
Monday to Sunday: 10:00 – 22:00
LW Nyonya Pineapple Tarts House
Address: 90, Jalan Tokong, Malacca
Tel: +606 281 1626
Operating hours:
Monday to Sunday: 10:00 – 20:00
Jonker Street
Of course, what is a visit to Malacca without a walk through Jonker Street? It's definitely the place to go for absorbning the city's heritage, and to experience some great shopping, dining and nightlife, Jonker Street is lively and lined with museums (such as the Baba Nyonya Heritage Museum), souvenir shops, antique warehouses, and art galleries, together with a multitude of happening bars and specialty stores.
Come through during Friday and Saturday nights for its renowned night market, or visit during the day for five of the best Jonker Street shops that you shouldn't miss. Just bring plenty of cash and enthusiasm!
Want to know more about Jonker Street Melaka? Here's a write up and review on TripAdvisor.
Operation Hours:
Friday to Sunday: 18:00 – 23:00
Stadthuys & The Red Square
For a lesson in history, the Banda Hilir cluster of top tourist sites are a must-visit. Historical monuments such as the Stadthuys and St. Paul's Church sit side by side with interesting museums such as the Maritime Museum and the Malacca Sultanate Palaca Museum and if you want a complete tour, sign up with the Dutch Heritage Trail tour for a complete in-depth look.
Serving as a great photo op, these attractions are between walking distance with each other, so grab your camera and snap away.
Where To Stay In Melaka?
Wondering where to stay in Melaka? Lucky for you, there are many options that you can choose from.
Hotel: If you are looking for a full service holiday, staying in a hotel in Melaka is the best option for features. Most hotels in Melaka comes with swimming pool and breakfast.
Homestay: Homestays is a growing trend in Melaka. With Airbnb and OYO Rooms dominating the market, you will be spoilt with choices. If you are for homestay, make sure you check through the reviews to ensure that you are getting the best value-for-money as there are many renters who would promise heaven and Earth just to close a sale.
Here's your done for you holiday planner. Click on any of the three images below to get the best room deals in Melaka.