Kuala Lumpur City Guide
Going to Kuala Lumpur for a holiday and looking for an updated KL city guide? Carry on reading below to discover the top 10 things to do in Kuala Lumpur.
Learn More About Kuala Lumpur
Introduction to Kuala Lumpur
Planning for a holiday in Kuala Lumpur, the heart of Malaysia? Being just two hours away from Melaka, Kuala Lumpur is definitely one of the top holiday destinations in Malaysia.
If yes, you are in luck. In this article, you will discover the best things to do in Kuala Lumpur.
Looking for a holiday guide in KL? Click here for more information.
What is Kuala Lumpur?
Kuala Lumpur is the capital state in Malaysia. Home to over 1.76 million people (source), KL is the financial and corporate hub for Malaysia. It is filled with busy streets, high rise buildings and many attraction spots that woo millions of visitors every year.
Carry on reading below to learn more about Kuala Lumpur and the most updated KL city guide for travellers.
Petronas Twin Towers (KLCC)
Anchoring the sprawling Kuala Lumpur City Centre, are the iconic Petronas Twin Towers (official website). Hailed as the Twin Jewels of Kuala Lumpur, a visit to KL just is not complete unless you have visited these doppelganger structures.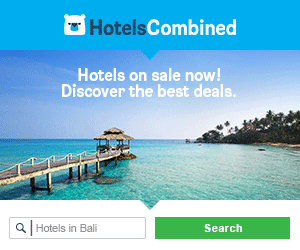 The 88-storey chrome and steel towers are joined at the 41st and 42nd floors (175m above street level) by a 58m-long, double-decker Sky Bridge.
Also known as Kuala Lumpur Convention Centre (KLCC), it is home to big shopping brands and one of the must visits in KL.
Aquaria KLCC
On the concourse level of the KL Convention Centre, the 464,515sqm Aquaria KLCC is home to over 150 species of marine life (official website).
Some people write it off as a tourist trap, but they're sorely missing out – beyond the gallons of water filled with necklaces of kelp, coral and sea creatures, is one of KL's foremost sightseeing attractions with real depth and complexity.
Aquaria KLCC is also home to some of the most endangered sea creatures in the world. Therefore, remember to bring your camera to capture some live footage especially in the shark tank!
Important tips for travelling family: Avoid bringing in the baby strollers (they can keep for you at the counter) as some pathway is small and tight, especially during peak seasons.
Lake Symphony @ KLCC
Rated #13 on 273 things to do in Kuala Lumpur on TripAdvisor, Lake Symphony is definitely a sight not to be missed when you are visiting KLCC (official website).
Within KLCC Park, sited at the esplanade outside of Suria KLCC, lies the 10,000 sq ft man-made Lake Symphony. Two musical fountains display over 150 unique programmed animations in a magical performance of sound and water. KLCC Lake Symphony Light and Sound Water Fountain showtimes are 8pm, 9pm and 10pm daily. However, KLCC Lake Symphony Water Fountain showtimes (Light only) are 7:30pm, 8:30pm and 9:30pm daily.
Menara Kuala Lumpur (Menara KL)
Standing atop the Bukit Nanas Forest Reserve, the 421m-high KL Tower is, at present, the world's fifth tallest structure (official website).
Officially known as Menara KL, it has been outshone by the Petronas Twin Towers but remains an important architectural marker and boasts spectacular views of the city. The viewing deck is at least 100 metres higher than the Petronas Tower's Skybridge – to get free tickets be sure to arrive early.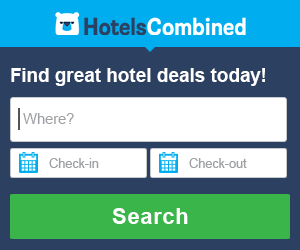 Also known as KL Tower, it is one of the top attraction spots in KL and there's a rotating restaurant on the top of the tower which offers panoramic view of the entire Kuala Lumpur city.
China Town (Jalan Petaling or Petaling Street)
The colourful Chinatown is a well-known bargain hunter's paradise that seemingly never sleeps. Deeply immersed in Oriental culture, heritage and history, it is undoubtedly one of the most popular tourist spots in Malaysia, and holds its own against its more glamorous neighbours, KLCC & Bukit Bintang.
Representing Malaysia's multihued multicultural background perfectly, you can find all sorts of stuff, from Chinese herbs to imitation goods in this area.
If you love shopping and bargains, this is definitely a shopping haven not to be missed when visiting KL!
Istana Negara
Istana Negara is another place to visit when you are in Kuala Lumpur.
The Istana Negara (Malay for National Palace) is the official residence of the Yang di-Pertuan Agong, the monarch of Malaysia. It is located along Jalan Tuanku Abdul Halim (formerly Jalan Duta) in Segambut, northwestern Kuala Lumpur. The palace opened in 2011 and replaced the old Istana Negara which was located at a different compound in central Kuala Lumpur.
The palace complex has an area of 97.65 hectares, 22 domes, and is split into three main portions: the Formal Component, Royal Component and Administration Component.
Batu Caves
11 km north of KL, Batu Caves is a 400 million-year old limestone hill (with a 100-year old temple incorporated within it), best known as the focal point of the annual Hindu festival of Thaipusam.
The celebration attracts thousands of visitors who come to see the colourful spectacle of devotees who pay homage by carrying ornately-decorated 'kavadis' (frameworks) combined with various metal hooks and skewers which are used to pierce the skin, cheeks and tongue.
Masjid Jamek (Jamek Mosque) Kuala Lumpur
Jamek Mosque, officially Sultan Abdul Samad Jamek Mosque (Malay: Masjid Jamek Sultan Abdul Samad, Jawi: مسجد جامع سلطان عبدالصمد), is one of the oldest mosques in Kuala Lumpur, Malaysia. It is located at the confluence of the Klang and Gombak River and may be accessed via Jalan Tun Perak. The mosque was designed by Arthur Benison Hubback, and built in 1909.
The name "Jamek" is the Malay equivalent of the Arabic word (جامع) meaning a place where people congregate to worship. It is also referred to as "Friday Mosque" by the locals.
Important note: The dresscode for visiting Jamek Mosque are no shoes and females should be covered up (use a shawl). They do provide robes for visitors if required.
Thean Hou Temple
Thean Hou Temple is one of the oldest and largest temples in Southeast Asia. Southwest of the city, it is a popular tourist attraction and is located along Jalan Klang Lama. Overlooking the Federal highway, the six-tiered Buddhist temple is also known as the Temple of the Goddess of Heaven. Dedicated to Tian Hou, a goddess said to protect fishermen, the temple is also a shrine where many come to worship Guan Yin, the Goddess of Mercy. Built by KL's Hainanese community in 1894, it is set on a hill and offers wonderful views of the city.
Inside Thean Hou Temple is a modern Buddhist pagoda and plenty of Buddha images enshrined in the octagonal hall. There is also a statue of Tian Hou which sits between the Goddess of the Waterfront and the Goddess of Mercy. Additionally, statues of Guan Di (the God of War) and Wei Tuo contribute to incorporate elements of Buddhism, Taoism and Confucianism into its grandiose structure. The temple also features a Chinese medicinal herbs garden and a tortoise pond along with a well; beside the temple is a sacred Boddhi tree.

Kajang Satay
Are you a food lover?
If yes, you need to try Kajang Satay for that matter!
Satay is always served with peanut sauce with a spoonful of spicy (or sweet) sambal, along with ketupat, raw onions and cucumbers.
Important notes: There are many Kajang Satay stores in the area. Here are the top three that we highly recommend you to try:
Option 1: Satay Awe (at Restoran Choon Tien), No. 288 & 289, Jalan Berjaya 10, Taman Berjaya Sungai Chua, 43000 Kajang. Open: 7pm to 11.30pm.
Option 2: Nyok Lan Kajang Satay (Restoran Malaysia), No. 31, Jalan Semenyih, 43000 Kajang. Open: 10am to 9pm, closed every Tuesday.
Option 3: Willy Satay, Jalan Ramal 1, Taman Ramal Indah, 43000 Kajang. Open: 4pm to 11.30pm.
Village Park Nasi Lemak
If you're looking for a hearty and satisfying breakfast you really can't go wrong with nasi lemak, and you can't go wrong with Village Park. They serve the best Fried Chicken Nasi Lemak in town in my opinion despite the results of the recent Food Network Foodwars.
The "nasi lemak" (rice infused with coconut milk) is light and fluffy and the sambal is flavourful and slightly sweet, but the star on the plate is without a doubt, the chicken. The chicken is marinated with a host of spices and then deep fried to perfection with a crispy skin and moist, juicy flesh.
This place also offers other add-ons like the sambal sotong (spicy squid) and rendang chicken or beef. If you're not a nasi lemak fan, there are other noodle and rice options available as well. Be prepared to wait as there is always a queue (breakfast or lunch) but their staff are highly efficient so rest assured you will get a seat as soon as it is available.
Location: 5, Jalan SS21/37, Damansara Utama, 47400 Petaling Jaya, Selangor
Phone: 03 7710 7860
Operating Hours: Monday to Saturday 7 AM — 8 PM | Sunday 7 AM — 6 PM
Yeoh's Bak Kut Teh
Everyone has their favourite bah kut teh place and my personal choice is tucked behind the Hokkien Association in Klang. This hole in a wall place requires some effort to find, but it is always full and you will need to come early lest you miss out on their star dish – the big bone bah kut teh!
They are also known for their claypot bah kut teh which comes with various types of meat and innards, mushrooms, iceberg lettuce and beancurd skin. You can custom your order to your preferred type of meat. The soup is thick, dark and deliciously meaty from the continuous boiling of the meats and the flavour of the herbs are more pronounced (not so much that it is overpowering) which is just the way I like it.
Location: Bangunan Persatuan Hokkien (Kantin), Jalan Batu Tiga Lama, 41300 Klang, Selangor Darul Ehsan
Operating Hours: Daily 8.30 AM — 3.30 PM
Where To Stay In Kuala Lumpur?
Wondering where to stay in Kuala Lumpur? Lucky for you, there are many options that you can choose from.
Hotel: If you are looking for a full service holiday, staying in a hotel in Kuala Lumpur is the best option for features. Most hotels in Kuala Lumpor comes with swimming pool and breakfast. There are also some hotels who offer free transportation to attraction sites in KL which is a huge plus.
Homestay: Homestays is a growing trend in Kuala Lumpur. With Airbnb and OYO Rooms dominating the market, you will be spoilt with choices. If you are for homestay, make sure you check through the reviews to ensure that you are getting the best value-for-money as there are many renters who would promise heaven and Earth just to close a sale.
Here's your done for you holiday planner. Click on any of the three images below to get the best room deals in Kuala Lumpur.